Hunting Lodges
(Click here to view additional properties for sale or rent)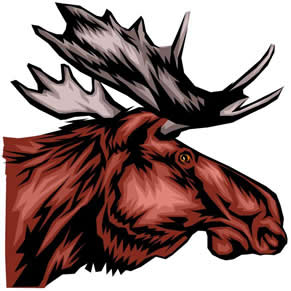 HUNTING FACILITIES IN THE ANAMOOSE,
DRAKE, BUTTE AND BALFOUR AREAS


Hunting Lodges
Ehrman Lodge

Owners-Eldon & JoEllen Ehrman
701-465-3387
605 3rd St.
Three miles south, one mile west, & ½ mile north of Anamoose.
House has one king sized, one queen sized, & seven twin beds, one bathroom, & is completely furnished.

Buckeye Feather & Fin

202 Ave. H West
https://buckeyefeatherandfin.com/
Make your reservation today by emailing buckeyfandf@gmail.com
Prices subject to change:
Starting in January 2022: $50/person/night, $200/night minimum with a five night minimum stay.

Sage Hill Bed & Breakfast

Innkeepers-Jackie & Brad Minchner
701-465-0225 or www.sagehillnd.com
Exit Highway 52 at Anamoose. Drive north through town over railroad track & just beyond the track on the right is a cemetery. Take a right just after the cemetery onto a gravel road & go five miles east. Or—on Highway 52 west of Martin look for a light blue & white Dept. of Transportation tourist local sign 500 feet from turn off intersection. Turn north onto gravel road & drive four miles.
Three guestrooms, each with private bath, TV, & coffee. Smoke free environment. Well managed dogs welcome.
$100/night for double occupancy, $20-1st person, $15-2nd person.

Timblin's Flyway Retreat

Owners-John & Donna Timblin
Call 1-866-326-8333 toll free or email: donnajean7@hughesnet.com
Cozy ND cabin for rent. Fully furnished & sleeps 4. Hunt, fish, bird watch. Game cleaning room, dog kennel. RV hookups available.

Doc's Lodge

For information call Joan at 701-324-4172 or Janet at 952-934-7184
Located on Main Street of Anamoose. Easy walking to downtown businesses.
House for rent all year round. Hunters, other visitors welcome. Completely furnished, freezer, washer, dryer, dishes, etc. Sleeps seven. Dogs welcome.
$200 per night for up to four or $50/person.

Morris Hotel & Lounge

Owners: Troy & Lisa Uhlich
Call: 465-3320
4 rooms-two single & two double. Kennel available. Lounge serves precooked breaded cod, shrimp, chicken
$35-40 a night.

Camping sites in Anamoose Park

Two sites available with water, sewer, & electricity
Bathrooms & shelter
$20/night.
Lodging Facilities
Butte Housing

Contact-Kathy Schatz
701-626-7177 or 701-626-7386
Located in the town of Butte

Butte School

It has 15 beds: 7 double, 8 twin, and two showers, kitchen

Brown House

It has 4 beds: 1 double bed, 3 twin beds, shower, kitchen

Camping areas

10 camper sites with electricity, water, and sewer

Hunter's Lodge

a. Contact George Legg
b. 701-626-7608
c. It is located near Butte and is a renovated barn that is very unique.
d. It has 6 rooms: 2 double in each room with showers and a kitchen. It is available from mid March – Oct. 1.

Drake Housing

a . Contact Sharon Toy
b. 701-465-0034
c. Located in the city of Drake
d. House 1 is a three bedroom home that sits on two lots. It has a full basement and a fenced yard.
e. Hunter's House sleeps eight hunters and has a place for dogs inside and on the porch.


Drake City Park

a . 701-465-3794
b. It has four units with electricity and no water or sewer

Drake House

a. Contact Jamie Eck
b. 701-465-3044
c. Located in the city of Drake
c. Three Apartments—at present they are all rented out but that could change

Elaine's Garden and Guesthouse

a. Contact Elaine Zakopyko
b. 701-626-7337 or ezakopyko@srt.com
c. Located 4 ½ miles south of Balfour on HWY 53
d. A renovated 1915 house great for an overnight stay and excellent for hunters.
e. It has five theme bedrooms: three with double beds and two with twin beds. It has two bathrooms and has a complete kitchen. View it on ndbba.com, click on Balfour and then Elaine's Garden and Guesthouse.
f. Can sleep up to nine hunters.